Let us build a policy that provides the coverage you need with competitive premiums.
serving clients throughout the southeast
Long Term Care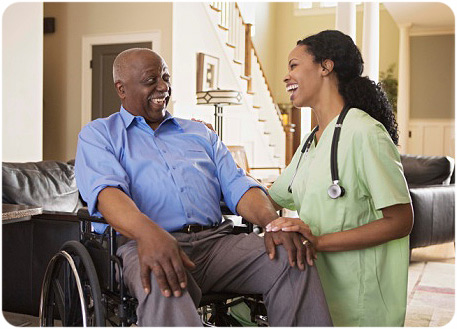 Do you need Long Term Care Insurance?
We have found that many of our clients protect their business operations but not their personal financial situations. Long Term Care Insurance can help you keep assets you have worked so hard to accumulate. If you have assets or income you want to protect, then Long Term Care insurance probably makes sense for you. The true cost of long term care can extinguish assets in a hurry! Your health does not have to be perfect to qualify for Long Term Care Insurance. However, a medical diagnosis of Alzheimer's, MS, Parkinson's, degenerative nerve diseases, AIDS, cancer, Emphysema, or any health conditions that substantially limits activity would most likely prevent you from being considered for Long Term Care coverage.
What is Long Term Care Insurance?
A long term care insurance policy is a contract between you and an insurance company. The company promises to pay a daily benefit amount to cover the cost of long term care. They collect premiums in exchange for this coverage. Long term care is designed to provide care for people with chronic disabilities. Long Term Care includes custodial care.
Do you REALLY need it?
Government studies indicate that 40% of Americans over age 65 will eventually need some type of long term care. The annual cost of Long term care can range anywhere from $40,000 per year to $80,000 per year,
depending on the area of the country you live in.
Ask yourself:
Do you have more than $35,000 in assets (excluding your home)? Do you want to protect those assets?
Does anyone currently, or has anyone in your family needed long term care?
If your spouse needed long term care, are you sure you would be able to provide it?
Would taking care of you be a trying hardship for your spouse or family?
Is the peace of mind long term care insurance provides measurable?
Is everything you have worked for being wiped out by long term care costs a concern? What Factors Will Affect the Rates?
Your age - Buy your policy now, while you are still as young as you will ever be.
Benefit period - The longer period of time you choose for benefits to be payable, the more your premium will be.
Amount of benefit - The more daily benefit you choose, the greater your premium will be.
Waiting period - The longer you are able to wait before benefits begin (elimination period), the less your premiums will be.
Policy features - A policy with more options will have a higher premium. For instance, choosing a COLA option (cost of living adjustment for inflation that increases your benefit amount) will raise the premium of a basic policy. Choosing both home care and facility care will substantially increase your premium.


Common misinformed Statements about Long Term Care Coverage
"Medicaid Will Pay For It"
"I'm Covered By Medicare"
Call 1-888-385-0186 or email to request a quote for personal long term care insurance.