Let us build a policy that provides the coverage you need with competitive premiums.
serving clients throughout the southeast
Benefits for Employees & Owner Operators
Voluntary Benefits for Trucking Companies, Compnay Employees or Owner Operators
If your trucking company has over 50 total applicants (employees and owner operators both count toward the 50 needed), then Guaranteed Issue employee benefits are available for each and every one of them. Coverage is guaranteed with no underwriting for life insuranceand disablility insurance! Some of the products employees and owner operators can purchase on a voluntary basis are:
Life Insurance (term, universal or whole life)
Disability Insurance (short term or longterm
Long term Care Insurance
Dental and Vision Insurance
Critical Illness Insurance
If your trucking company has less than 50 total applicants, but more than 10 Simplified Issue employee benefits are still available. Simplified Issue means there are few questions to answer on the application which will be reviewed by underwriters for approval.
The beauty of voluntary benefits for your company employees and owner operators is that the coverage is ompletely portable (they can take it with them if they leave) and your employees pay for every cent of the premium.
Coverage is offered through two of the strongest and most successful insurance markets in the world today...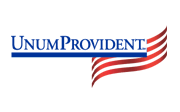 CAll 1-888-385-0186 or email to get a proposal for your Small Fleet, Large Fleet or Owner Operator.